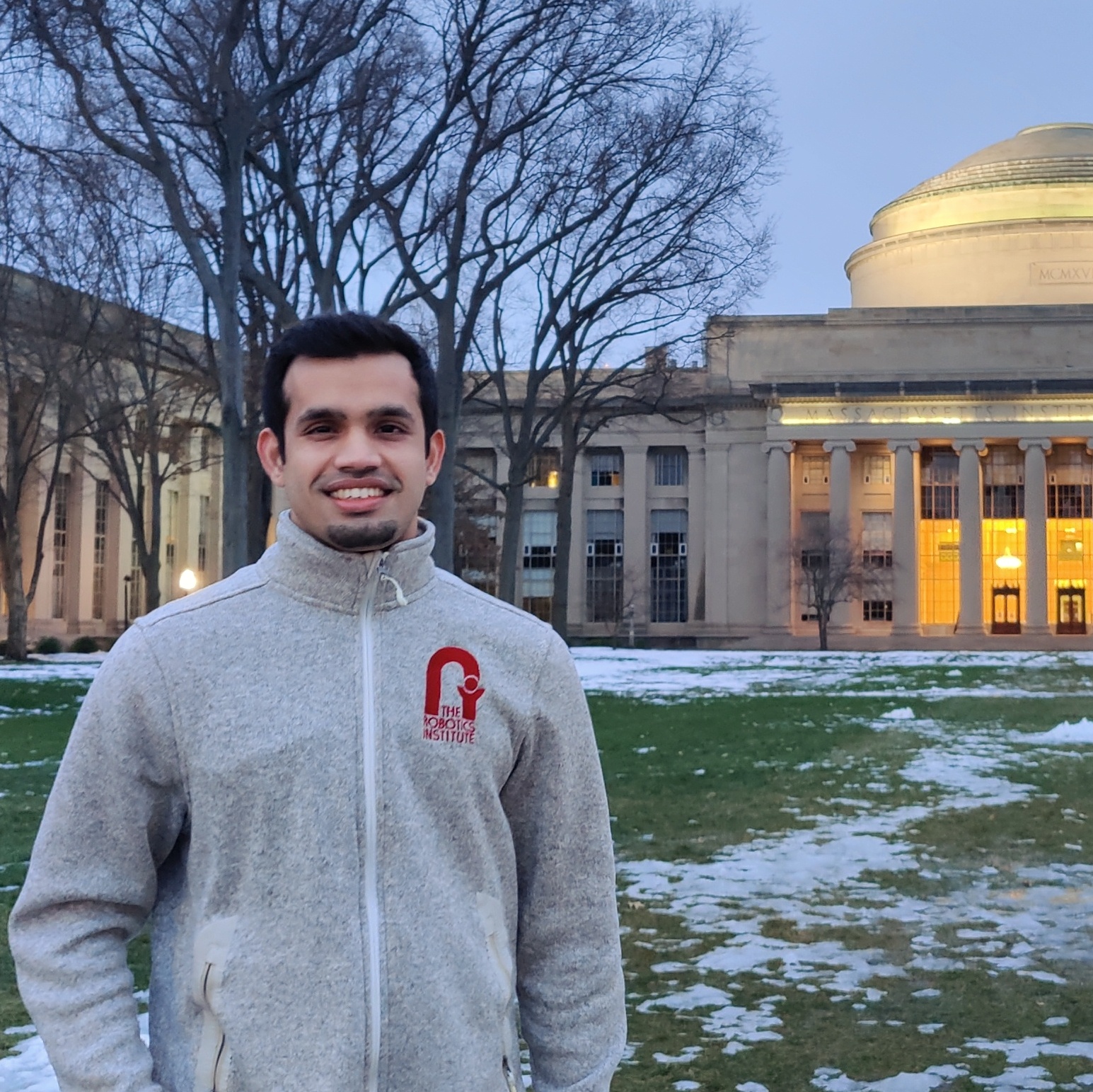 1613 Newell-Simon Hall
5000 Forbes Ave
Pittsburgh, PA 15232
Hey there!
I am a Ph.D. student at Carnegie Mellon University (CMU). My research focuses on long term robotic mapping and 3D reconstruction for scene understanding through graph-based SLAM. At CMU, I am fortunate to be advised by Prof. Michael Kaess.
I graduated with a Masters from CMU recently. Before joining CMU, I spent two years as a Software Engineer at Infinera, where I helped build infrastructure for fault-tolerant optical communications, that manages long-haul internet traffic. I received a Bachelor's degree in Engineering from Sri Jayachamarajendra College of Engineering (SJCE) in 2017.
I'm a
enthusiast, my lua configuration is available here. I also enjoy mechanical keyboards, and I am currently building the Sofle Keyboard.
news
| | |
| --- | --- |
| Nov 9, 2022 | I gave a guest lecture on Dense representations for SLAM for 16833 - Robot Localization and Mapping @ CMU |
| Dec 13, 2021 | Checkout this collection of awesome object SLAM papers and resources: https://github.com/520xyxyzq/awesome-object-SLAM |
| Dec 13, 2021 | I will be interning this summer of '22 @ Meta (Facebook) Reality Labs. |
| Dec 13, 2021 | Tarasha and I won two DSLRs (Nikon D3500) for our Computational Photography Course Project Presentation. (Course Page) |
| Nov 1, 2021 | Reviewing for ICRA 2022 |
| Aug 1, 2021 | Starting Ph.D. in Robotics at CMU |
| May 13, 2021 | Interning @ Fyusion over the summer of 2021! |
| May 1, 2021 | Graduated MS in Robotics (thesis) |
| Feb 1, 2021 | "Compositional and Scalable Object SLAM" accepted at ICRA 2021 |
| Dec 1, 2020 | Reviewing for ICRA 2021 |